Mellors Group, a highly regarded theme parks, attractions, and entertainment company, snap up Skegness Pier.
Following the company's purchase of Fantasy Island in Ingoldmells, Skegness in March 2016, the theme park has gone from strength to strength, and with the Mellors Group continuing to invest in the East Coast following the purchase of this iconic landmark, Skegness is set to become a top holiday destination in the UK.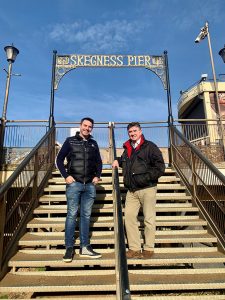 Mellors Group have invested millions of pounds into the roaring success that is Fantasy Island with an abundance of new attractions. With their extensive knowledge and expertise in the leisure industry; the family are continually looking to innovate, invest and improve.
Today, Skegness Pier comprises of a fantastic family friendly entertainment centre spread over three floors on approximately 10,000 square feet. The entertainment centre offers a variety of attractions such as, 10-Pin Bowling, Laser Quest, Escape rooms, a soft play area and much more. The most beloved feature however has to be the traditional outside pier deck running out over Skegness's award-winning sandy beach offering uninterrupted views out onto the beautiful North Sea. Mellors Group look forward to bringing their exciting plans and showmanship to life while working with the local council to place Skegness and Ingoldmells firmly back on the map.
It is a very exciting time for the seaside town of Skegness and with Mellors' proficiency, the future of one of Skegness's historic landmarks looks extremely bright.
James Mellors Snr, Managing Director of the Mellors Group said: "It is a very exciting time for our family. We pride ourselves on delivering the highest standard of attractions and we have some fantastic investment plans to elevate Skegness Pier and propel it to the next level, immediately.
"Since the purchase of Fantasy Island, Skegness has become a second home to my family, and we look forward to delivering new experiences to residents and visitors of Lincolnshire alike."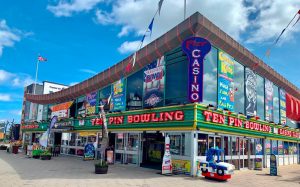 Prior owner Carolyn Wilkinson concluded, "It was a difficult decision to contemplate the sale of a business that has been in our family for so many years."
"We wish James and the Mellors team every success and know they will do a fantastic job at the pier and continue to keep it at the forefront of all things Skegness."